Belgrade, 26 September 2018 – Today we mark World Contraception Day. On this occasion, Ministry of Health of the Republic of Serbia and United Nations Population Fund (UNFPA) Office in Serbia presented the National Program for Safeguarding and Improving Sexual and Reproductive Health of the Citizens of the Republic of Serbia.
With adoption of this National Programme, Serbia became one of the few countries that fully aligned national priorities in the area of sexual and reproductive health with the Global Strategy for Women's, Children's and Adolescents' Health (2016-2030) and the WHO Action Plan for Sexual and Reproductive Health: Towards achieving the 2030 Agenda for Sustainable Development in Europe – leaving no one behind.
Less than one-fifth of women in Serbia are using reliable methods of contraception, while young people are burdened with prejudices and know little on how to protect their health. " With this set of measures, we wish to raise awarness of general public about importance of protecting reproductive health, as well as to reduce number of unitended pregannices that end with unsafe abortions and spread of sexually transmitted infections. With the Programme we also aim to prevent violence in our society and provide for better protection of women exposed to violence," states Dr Vesna Knjeginjic, Assistant Minister at the Ministry of Health.
Participants at the event agreed that universal access to sexual and reproductive health services, including family planning, is a strategic investment in the generations to follow. It creates environment in which women and couples can make informed choices about their reproductive health, and freely decide if, when and how many children to have.
"Adoption of the National Program for Safeguarding and Improving Sexual and Reproductive Health of the Citizens of the Republic of Serbia comes at a pivotal moment. I am assured that policies that reinforce sexual and reproductive health and reproductive rights as a fundamental human right, will support Serbia in realizing Sustainable Development Goals and will help Serbia on its EU accession road", adds Dr Tamar Khomasuridze, Sexual and Reproductive Health Adviser at UNFPA Eastern Europe and Central Asia Regional Office.
About marking of WCD 2018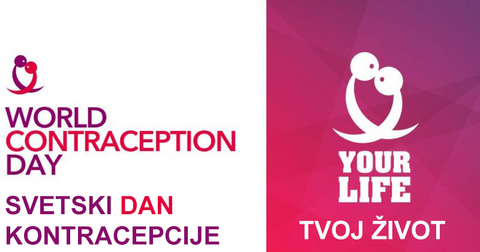 Marking of the World Contraception Day is an integral part of a series of events and activities held on the occasion of the commemoration of this year's 73rd anniversary of the United Nations. The central         theme of the     anniversary is the UN Agenda 2030 and the Sustainable Development Goals, which were adopted by more than 150 member states, including Serbia, at the UN headquarters in New York in     September 2015.
Progress towards achieving the Sustainable Development Goals contained in the Agenda 2030, European integration and achievement of the national development priorities are inseparable processes. Thus,   this event, that is being   implemented through the Development Partnership Framework 2016-2020 between the Government of the Republic of Serbia and the UN Country Team in Serbia, contributes to the   efforts of the Republic of Serbia in the   achievement of the Sustainable Development Goals (SDGs 3 and 5), as well as the EU accession process (Chapter 28).