Ensuring rights and choices for all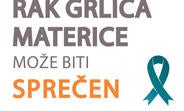 20 January 2020
Evropska nedelja prevencije raka grlića materice
Beograd, 20. decembar 2019 – Danas je počelo obeležavanje Evropske nedelje prevencije raka grlića materice koje se obeležava od 20. do 26. januara 2020. godine. U cilju podizanja svesti  žena o raku grlića materice i značaju preventivnih pregleda, osnovna poruka nedelje je "Rano otkrivanje može sprečiti rak grlića materice".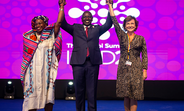 These SOPs have been prepared to respond to the challenge of providing protection to...

My Body, My Life, My World is UNFPA's new global strategy for adolescents and youth. My...