Ensuring rights and choices for all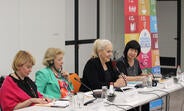 10 July 2018
Family Planning is a Human Right
Around 40% of women in Serbia have unmet need for contraception, while less than one-fifth of them are using reliable methods of contraception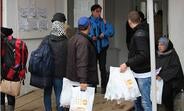 23 December 2015
Health needs paramount as refugees and migrants stream through Serbia
SID, Serbia – Every day, thousands of refugees and migrants stream through Serbia, one leg of their perilous journey towards safety and stability. So far this year, one million migrants and refugees have entered Europe, contributing to potentially record-breaking global displacement figures, according to the UN Refugee Agency.
National Strategy on Ageing in Serbia

The Survey was conducted with the aim of collecting information necessary for...

Report outlines results from the International Men and Gender Equality Survey (IMAGES),...
No vacancies currently available