Ensuring rights and choices for all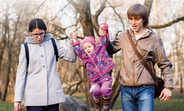 17 October 2018
The State of World Population 2018
The global trend towards smaller families is a reflection of people making reproductive choices to have as few or as many children as they want, when they want. When people lack choice, it can have a long-term impact on...
26 September 2018
Marking the World Contraception Day
Belgrade, 26 September 2018 – Today we mark World Contraception Day. On this occasion, Ministry of Health of the Republic of Serbia and United Nations Population Fund (UNFPA) Office in Serbia presented the National...
National Strategy on Ageing in Serbia

The Survey was conducted with the aim of collecting information necessary for...

Report outlines results from the International Men and Gender Equality Survey (IMAGES),...
No vacancies currently available