Cervical cancer can be prevented! - this was a key message of public activities organized in Serbia to mark the European Cervical Cancer Prevention Week 2020.
Although this malignant disease is preventable and curable if detected on time, Serbia, after Latvia, Bosnia and Herzegovina, Estonia and Moldova, ranks fifth in Europe when it comes to cervical cancer incidence rates. In addition, according to the latest estimates, our country ranks fifth in Europe, after Romania, Moldova, Bulgaria and Lithuania, when it comes to dying from this type of cancer in women.
United Nations Population Fund (UNFPA) in cooperation with the Institute of Public Health of Serbia, the Ministry of Health, the Committee on International Cooperation of Students of Medicine - Serbia, and the student parliaments of the faculties of Belgrade University (Faculty of Electrical Engineering, Law Faculty, Faculty of Economics, Faculty of Political Science and Faculty of Organizational science), as well as secondary medical schools in Belgrade (Medical School "Belgrade", Medical School - Zvezdara), organized series of educational and health-promotion activities that took place throughout the week.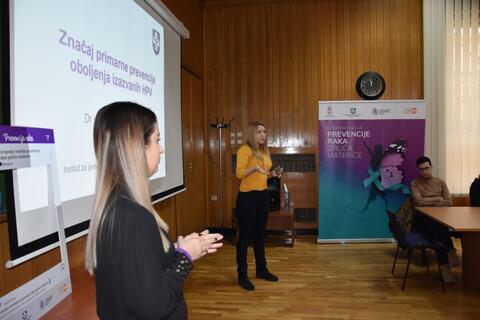 Over 500 young people learned more about cervical cancer: what causes it, how it can be diagnosed and what preventive measures to take, highlighting the importance of regular gynecological checkups.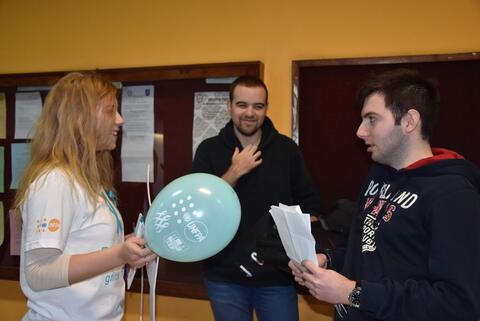 In Belgrade, in support of the campaign during the European Cervical Cancer Prevention Week, the dome of the National Assembly of the Republic of Serbia, the Albania Palace and the Ada Bridge were illuminated in green.