You are here
Main events calendar
Past Events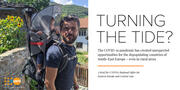 16 April 2021 - 16 April 2021
Facebook LIVE (@unfpa.eecaro and @UNFPAinSerbia)
The UNFPA Regional Office together with UNFPA Serbia are convening a participatory panel discussion featuring leading experts, activists, researchers, journalists, and national and international development partners, as well as the report's authors, to discuss ways in which these new opportunities can be harnessed. 
Date: 16 April 2021
Time: 11-12:30 CEST time
Location: Facebook LIVE
Details
14 April 2021 - 14 April 2021
Facebook LIVE (@unfpa.eecaro)
Join UNFPA Eastern Europe & Central Asia for a panel discussion on key findings of the UNFPA State of World Population Report 2021, "My Body is My Own," on claiming the right to bodily autonomy and self-determination. The panelists will share individual stories and experiences, with a focus on generating support for action to end violations of bodily autonomy and integrity.       
Speakers:
Details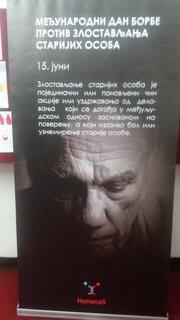 15 June 2016 - 15 June 2016
Belgrade, Serbia
World Elder Abuse Awareness Day was marked today with a round table panel discussion entitled "Don't close your eyes: Stop elder abuse". Round table was organised in cooperation with the Commissioner for protection of Equality and supported by the United nations Population Fund (UNFPA).
Details